TravelCarma Introduces 'Resilience Package' to help Travel Agencies Bounce Back from COVID
4
minute read
The State of the Industry
The coronavirus pandemic has easily been the worst crisis the tourism industry has ever faced. Within 2-3 months of the outbreak, it created a chain of events that brought the entire industry to a grinding halt. Worldwide lockdowns to stop the spread of the virus meant all non-essential movement of people completely stopped, causing revenues of almost everybody in the travel trade to plummet.
Thankfully, the spread of the virus seems to be slowing down in many parts of the world, recovery rates are increasing, and countries in certain parts such as the EU, Australia & New Zealand, and parts of South East Asia are gradually reopening their borders, albeit with stringent health and safety measures and post arrival self-isolation.
So, it's apparent that even though things are getting better, it will still be a while before travel companies start experiencing numbers anywhere close to the pre-coronavirus period. According to an industry survey we ran in May, almost 88% respondents said that the industry will take at least 6 months to recover, and over 50% expect it to take over a year.
You can Download the full survey report here
So now is a really good time for Travel firms to start planning their recovery strategies and get ready for the likely changes in the industry (the 'new normal') even when travel does resume.

Getting Ready for the New Normal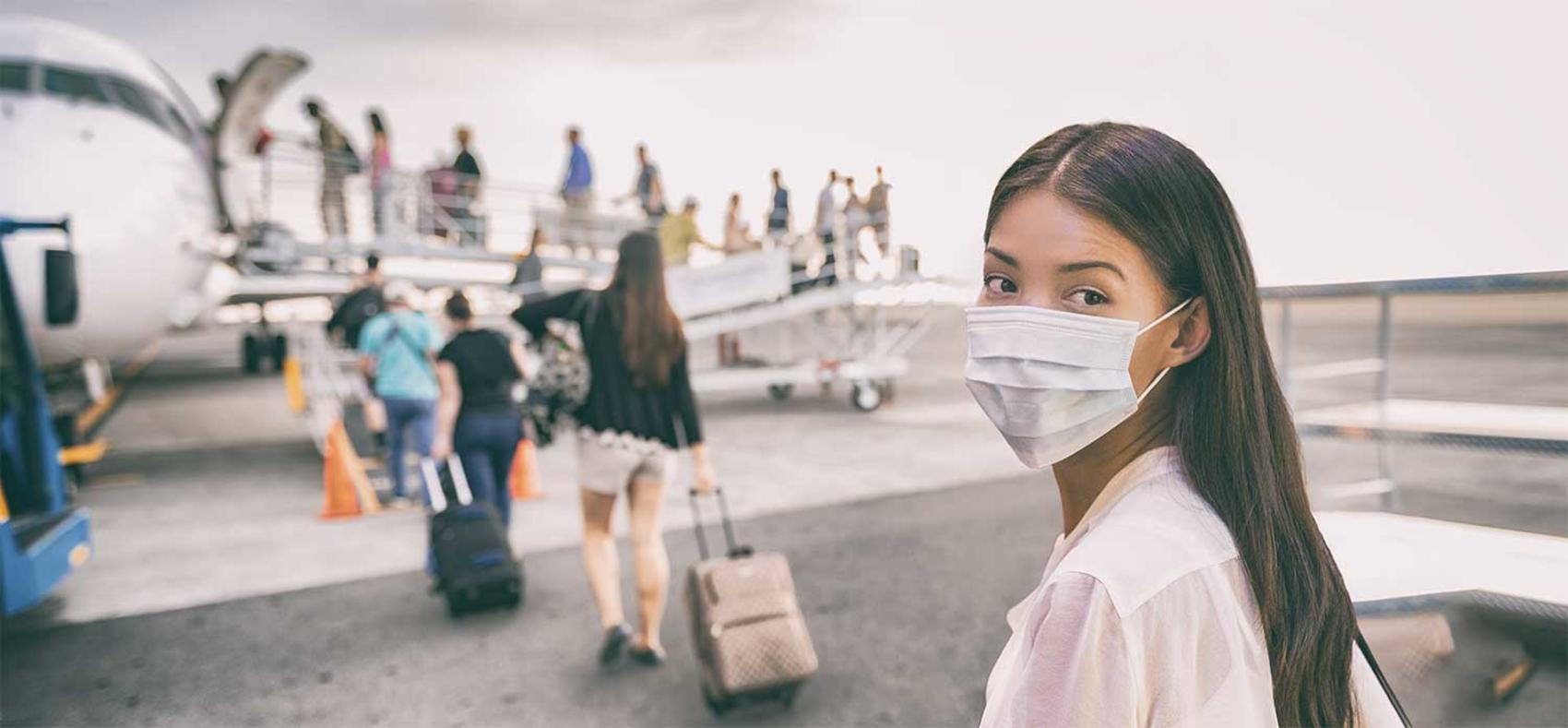 One of the major shifts that is expected to take place in the industry is greater digitization and emergence of contactless technologies. For the first few months, most people will prefer to plan and book their travel online, rather than walking into a travel agent's office.
We've all seen how popular (and effective) virtual meetings on Zoom and other apps have been over the past couple of 3-4 months. So, a lot of travel agencies are likely to operate remotely to reduce office overheads. Check-ins are also likely to become contactless in a lot of hotels around the world.
Looking at all this, it's crucial for travel agencies to start planning their digital strategy and invest in online systems to succeed in the times to come. In our industry survey, 84% respondents said that technology will make a positive difference to the industry, and almost 66% said Online Reservation Systems will be crucial for tourism companies post-COVID.
Having said that, many small and mid-sized agencies are looking to conserve cash right now and can't afford to spend tens of thousands of dollars on booking platforms. So what's the option for them?
Introducing our 'Resilience Package' for Small & Mid-sized Agencies
Looking at the current climate, we at TravelCarma have committed to making online systems accessible to travel agencies. Which is why we have launched a special package for small and mid-sized agencies to help them boost their recovery.
We're calling it the Resilience Package, and it's designed for small and mid-sized agencies looking for an online booking solution for their business, without breaking the bank.
Starting from $999, we're providing agencies a completely cloud-based online booking solution with a travel website, booking engine and a back-office system – all with their own branding. 
What you get in the package:
SEO and mobile-friendly website
Your domain name & branding
Showcase your packages, hot deals and testimonials
900+ Airlines & 950,000+ Hotels through our partner suppliers
Ability to integrate your own suppliers(including GDS)
Auto-invoicing and voucher generation
Bookings can be made by your end users & employees
Ability to set up your own promo codes and discounts
Payment gateway integration
Single admin interface for web and mobile transactions
Create and send quotations in minutes
Reports to help you keep track of sales, commissions and business performance
Ability to configure your own markups and pricing rules
And much more!
This makes it the best value-for-money solution on the market as agencies get a fully-fledged, enterprise-grade online booking platform for less than a thousand dollars, as opposed to just a white label or a b2b login which offer extremely basic functionality and don't provide you the flexibility of adding your own markups, managing customers, integrating your own suppliers, having your own branding throughout entire the booking flow etc.
The solution is designed for both agencies that have their own supplier contracts (APIs or negotiated rates), as well as those looking for a solution with pre-built inventory for various services like flights, hotels, activities, transfers etc. For the latter we've tied up with some of the world's biggest suppliers to provide our clients the widest inventory and the best possible rates.
The solution is hosted on Amazon Web Services (AWS), providing a highly secure cloud infrastructure coupled with superb performance. This also makes our platform highly scalable, being able to handle a large volume of traffic during peak times.
So now even small agencies can get their business online by paying just $999 and start selling flights, hotels, packages and other services through their very own travel portal when their customers are ready to book trips again. Because it's fully cloud-based, it can be used from any device, anywhere. All you need is an internet connection and you're good to go!
This way agents can run their entire business remotely. If they have booking employees, they can log into the system from their homes and make bookings for the end customers using live inventory and rates.
Moreover, the entire solution is mobile-friendly, which means agencies can take bookings and manage their business even on the go!
For more details about this solution, please click on the link below:
LEARN MORE