What's the Best Back Office Software for Travel Agencies?
8
minute read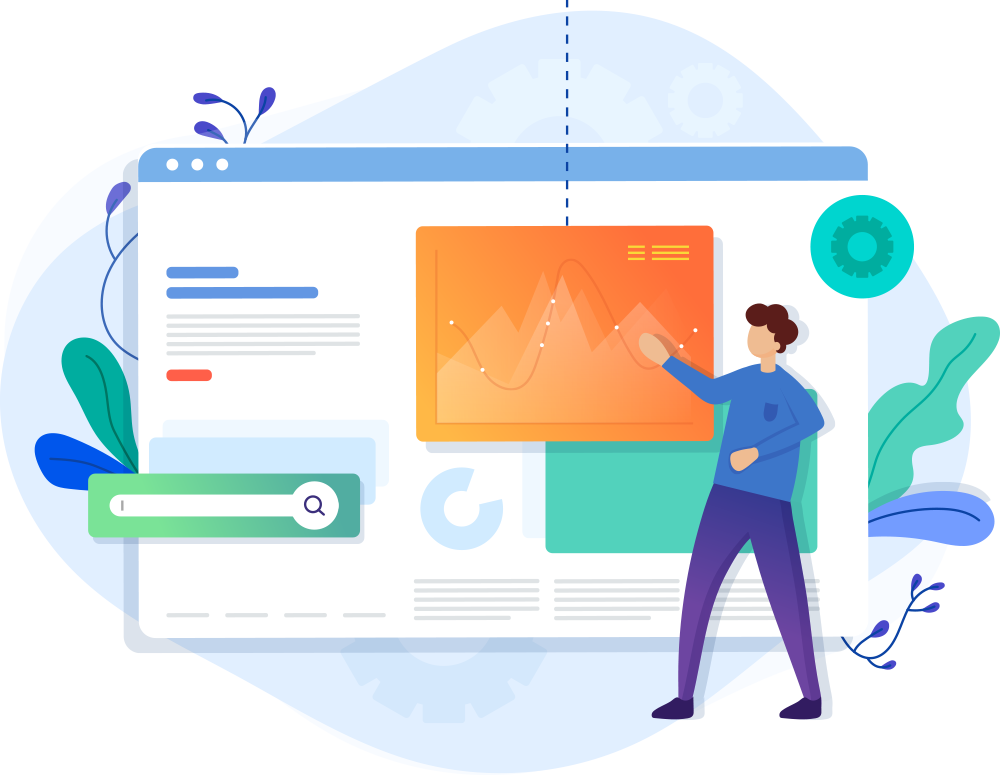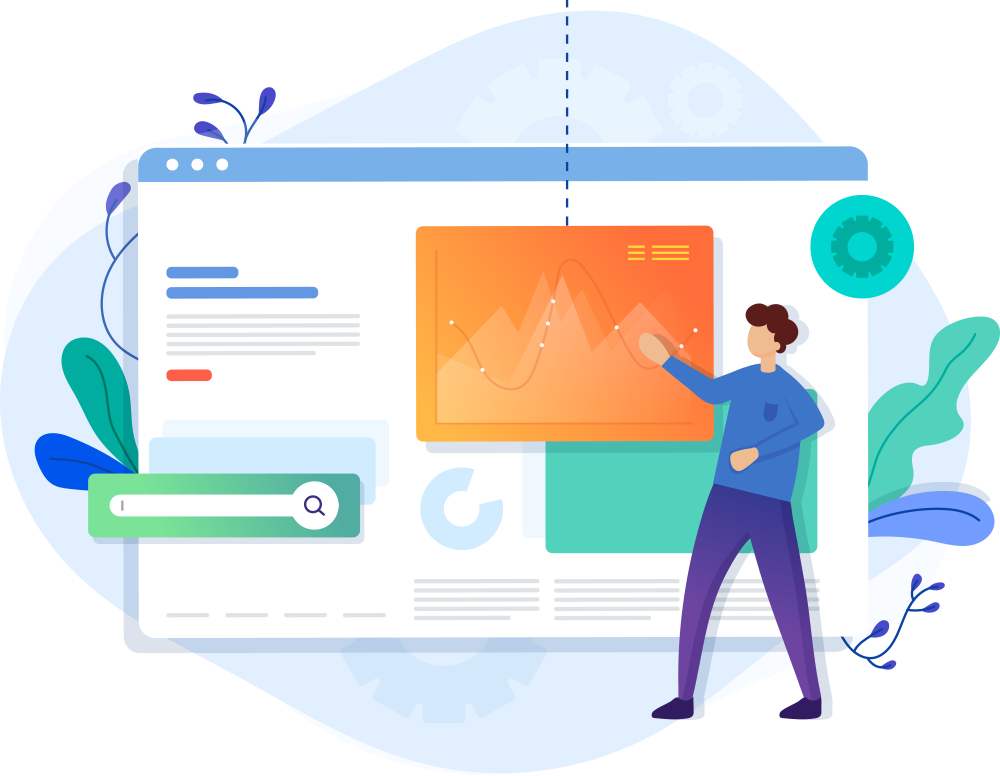 As face-to-face interactions reduce and remote working becomes a norm, travel agencies need to have the right tools to manage their business remotely. To this end, agencies across the globe are increasingly turning to online solutions to get their business ready for this new reality.
One of the biggest challenges with this new reality, if you are an agency owner, is streamlining your back-office operations and running your business as efficiently as possible.
How do you manage reservations, cancellations, customers, sub-agents, accounting reconciliation, and other aspects of your agency as cost-effectively as possible?
Spreadsheets? You might be relying on them to save money, but do you realize how inefficient they are? All that manual data entry takes up so much time and leaves a lot of room for errors that can cost you big time.
Using different software tools for different purposes? That's a slightly better option, but then, do you really want to waste precious time switching between different systems all the time?
Not to mention that your data is scattered across all these systems, and you can't get a consolidated view of your business unless you export and organize everything into a single spreadsheet – which means you're back to square one!
So, what's the best option?
A purpose-built travel back-office solution.
A travel back-office software is specifically designed for travel agencies, allowing you to automate routine admin tasks and manage your travel operations on a single platform.
It gives you a consolidated view of your business, saving you the hassle of switching tabs and manually entering/updating data all the time.
But with several back-office systems out there, how do you decide which one to invest in? We have the answer.

Why TravelCarma is the ideal back-office solution for your agency
It takes care of multiple areas of your business
With TravelCarma's back-office system, you can say goodbye to hopping between multiple screens. It brings all the functionalities you need, from pricing to quotations to booking to accounting in one place.
Moreover, it provides a single interface for web and mobile transactions. This saves you a ton of time that you can spend on things that you do best and generating more revenue for your agency. Speaking of revenue…
Allows you to maximize your revenue
As a travel agency owner, you need to maximize your revenue by manipulating supplier pricing. Doing this manually for your entire inventory is extremely time-consuming and prone to errors. You need a solution that can automatically adjust the pricing in real-time, based on certain pre-defined conditions.
That's exactly what TravelCarma's back-office solution helps you do. It provides you the flexibility to manipulate your pricing for various channels to maximize your revenue potential.
You need to define the markups once, either as a fixed amount or as a percentage, and the system would automatically apply them on every search and reservation. You get the flexibility to define individual markups for different services – flights, hotels, activities, car rentals, etc. For example, you can choose to apply a 5% markup on flights, and a 10% markup on hotels. What's more, you can configure specific markups for each supplier, eg. 10% for HotelBeds, 12% for DOTW, 7% for Amadeus, etc.
Markups can be applied to both your direct contracts, as well as your third-party feeds coming in from XML suppliers. A unique feature of TravelCarma's admin system is the ability to configure separate markups for B2C and B2B, as well as individual portals.
Additionally, you can classify your B2B agents and assign unique markups to each class to reward agents that are performing well.
Makes it easier to run advertisements and promotions
There may be times when you want to offer your customers certain discounts or promote specific flights/hotels, to boost sales. TravelCarma makes this super easy. All you need to do is configure marketing rules based on specific criteria, and they will be automatically applied every time your clients search and book through the system. Your booking agents can also apply them when making reservations on behalf of your clients.
Eg. Let's say you want to run a promotion wherein clients who book an international flight between Dec 20th – 15th Jan get a 10% discount up to $200 on a minimum booking amount of $1000.
For this, you can create a new marketing rule in the system, say 'International Flight Offer'. Then you configure a promo code, say INTFLY. After that you select the promotion dates, select flight from the drop-down menu, enter the discount amount, enter maximum discount and minimum booking value, and save the rule.
When a customer meets that criteria and enters that promo code during checkout, the discount will be automatically applied to their booking. This way you can promote specific products/services and boost your sales. Promotions can be highlighted in the search results for maximum visibility.
Helps you manage all your bookings at one place
One of the biggest headaches for a travel agency is managing bookings, especially when you book in different systems. When you use multiple systems for bookings, your booking data is scattered and you need to cut and paste details from different sources into spreadsheets every day.
This process is extremely time-consuming and it can lead to delays in invoicing and voucher generation. It leaves a lot of room for mistakes too.
TravelCarma's back-office system makes this easier, allowing you to consolidate and manage all your bookings from a single interface. It gives you the option to import bookings from third-party systems (if they provide an API) or enter the booking data in the system manually.
In both cases, all your data will be stored centrally, making it easier to track bookings and send invoices and vouchers to your clients. If you're using TravelCarma's booking engine, invoices and vouchers will be generated automatically when your clients or employees book through the system, saving you a lot of time.
All the travel documents and emails will carry your own branding and contact details, which can be configured from the back-office. Email content can also be configured from the back-office and we provide ready templates for various purposes so you don't have to manually type emails every time.
You can also modify and cancel bookings through the system, assuming your XML supplier(s) support online cancellation.
Another advantage you get with TravelCarma's back-office system is that it works for both online and offline(manual) bookings.
Saves time building and managing itineraries & proposals
This is another area that takes up a lot of time and effort because most travel professionals still create quotes and itineraries using spreadsheets and word documents. If this applies to you, TravelCarma's back-office will be a huge boon for you. It can help you build customized proposals quickly, with your own branding.
If you have supplier APIs, you will be able to create proposals with live content, so when the client approves it, you can directly book the same in the system. Even if you don't have live inventory, you can still create proposals by entering your own rates and then book through your preferred mode.
The biggest advantage of this against spreadsheets is that all your proposals are stored in one place, and you can easily track them for making bookings and sending out invoices. You can also get reports that tell you the number of inquiries received, proposals sent, proposals accepted & booked, invoices generated, payments received, etc. This helps you track the progress of your inquiries from start to finish.
Takes care of your reconciliation with suppliers and customers
The problem with most accounting systems is that they are not tailored for the travel industry. As a travel agency, you need a system that is built keeping in mind your specific workflows and needs.
TravelCarma's back-office solution offers accounting reconciliation out of the box. It helps you accurately track your accounts receivable and payable, telling you exactly how much you owe suppliers and what your B2C customers and B2B agents owe you.
These reports are automatically generated based on the data captured by the system through bookings. In the case of offline bookings, you just need to enter certain booking details in the system to get reconciliation reports for a specified time period. It doesn't matter where the booking was made or what the mode of payment was.
Manually tracking payments, commissions and revenue can be extremely time-consuming and prone to errors. TravelCarma's back-office solution automates this area of your business to save you a phenomenal amount of time, while producing error-free reports so that your accounts are always balanced with every penny accounted for.
Provides a 360° view of your business
As an agency owner, you need to know how your business is performing to be able to make smarter decisions and steer your company in the right direction. TravelCarma's back-office system helps you achieve this through in-depth BI reports.
You can access a wide range of reports through the system that will help you track your inquiries, quotes, bookings, revenue, and profitability. Booking reports are available by supplier and business type(flight, hotel, activity etc).
The system provides all the reports in a graphical interface, in addition to the standard tabular form for easy understanding.
Enables you to run your business from anywhere in the world
If you thought you need to download a huge file and install the software to do all this, don't worry. Our back-office software is web-based, which means that once you sign-up with us, we'll provide you the credentials that will allow you to access the system from anywhere in the world, on any device.
Another huge advantage of our solution is that it provides role-based access, so you can assign logins and roles to each of your employees which will decide the parts of the system they will be able to access. For eg., you won't want a booking employee to be able to change the pricing. You can easily configure this in our back-office.
Plus, because the system is web-based, your employees can access it remotely, on their laptop, smartphone or tablet.
Integrates with your existing systems
While our solution can help you manage most aspects of your agency, we also understand that there may be some things for which you would still want to use your existing tools. This isn't a problem.
Our back-office can integrate with your existing booking tool, CRM or accounting system and pull/push data through APIs. Larger agencies that have their own databases/legacy systems can also leverage this.
This flexibility helps you augment your technology capabilities while preserving your existing IT investments.
Conclusion
As you can see, TravelCarma's back-office solution provides tons of features that make it easier to manage your business remotely, cut down unnecessary effort and cost, all while improving staff productivity and efficiency. Click on the link below to schedule a demo:
BOOK A FREE DEMO