Online Travel Trends to Watch out for in 2021
5
minute read
Travel has seen an incredible digital transformation over the last decade. Technologies like AI and Mobile have produced large scale disruption. With the number of aspirant travelers continuously increasing and millennials outrightly discarding the concept of work-life balance, the tourism industry is expected to continue to evolve in 2021. The overall paradigm shift in the travel arena is a result of the confluence of changing mindset and varying perception across various markets.
It has resulted in a change in expectations out of every travel experience. Travelers today value experience over cost, time, material requirements, and various other factors. Let's gauge the impact of these trends, as the travel industry stands at the brink of 2021.
Going-Green
Going green in 2021 is an indiscriminate trend across all commercial areas, and the tourism industry is no different. Leading travel technology companies are offering sustainable solutions that empower millennials to be sensitive towards the impact of the travel. Carbon credit exchanges, lesser environment destructing travel arrangements, healthcare, greener urban mobility are some of the shifts witnessed as the tourism industry marches past beyond 2021.
Leading travel technology companies are offering travel booking engines keeping in mind the new trends in the travel ecosystem. Now companies are coming up with travel booking engines with relevant features to support 'ecotravel'. This trend is of huge significance to the environment and the impact it is going to create. Travel booking platforms are also coming up with tweaks that offer sustainable ways to make up for the inevitable damage that your travel may cause due to the time and luxury constraints.
Why?
According to Statista, as of March 2018, about 87% of people have explicitly expressed their desire to travel sustainably. That is a huge target market for the travel tourism industry to partner with leading travel technology companies to capitalize on the trend. About 39% of people have admitted that they either spend extra money or take the extra mile with this regard to often travel sustainably.
Abundance for Surprise-Lovers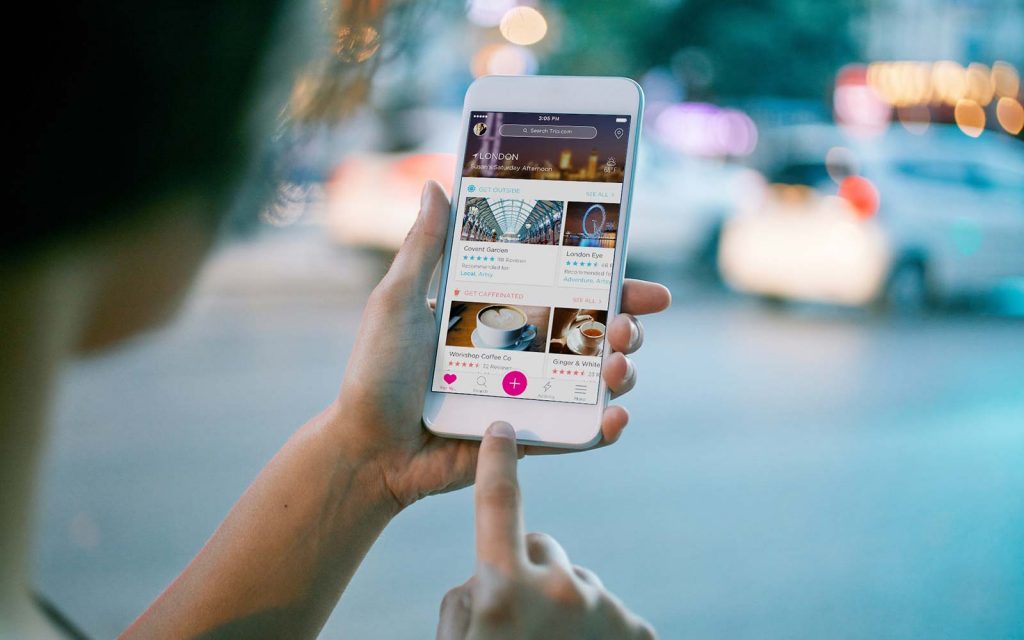 Looking at the past 3 to 4 years, it is an upstream trend now for travel companies to invest in travel agency platforms and booking engines, particularly on mobile. They have a greater extent of personalization through suggested search capabilities and surprise suggestions of destinations with complete itineraries to experience wonders across far corners of our amazing planet. New-age Travel Agency ERP systems are equipped with CRM modules that profile customers and also analyze customer behavioral data, preferences, searches, and factors that offer surprise suggestions for destinations they've never experienced before with all the resources to materialize that plan.
Why?
48% of smartphone users are relatively more likely to research and plan their trips according to suggestions over mobile devices.
Digital travel sales worldwide have increased by 10.4% evaluating around US$700 billion in 2018
'Travel-to-Contemplate' will be a Thing

Solo travelers have always existed and have had a fair share in the market. With the increasing level of the day-to-day stress and general dissatisfaction in the lives of millennials, 2021 is expected to see a trend of traveling to contemplate. Solo travel is expected to increase manifold compared to the ending decade. With increasingly busy work lives, it's not always possible for a bunch of people to be able to take time off work at the same time to go on a trip together. Solo travel allows you to plan your holidays on your own terms.
Many solo travelers also prefer going alone to spend some 'me-time' to contemplate and reflect on their lives. For many it's a spiritual experience. Online Travel companies should acknowledge this trend and come up with ways to optimize the experience and costs of singular, rustic travel for individuals opting for solo trips. Alongside the travel agency, ERP solutions are acknowledging the widespread trends in terms of an all-round holistic change in how it is compared to have a sweeping change in the overall volume business.

Why?
About 58% of Millennials are willing to travel alone compared to 47% of older generations that were looking for solo trips.
There are there is a 42% increase in the total number of travel bookings in the last two years of care.
Digital Nomadism will Rise

It is an undebatable fact that digital marketers and digital nomads are among the coolest jobs of the 21st-century. They are continually increasing day by day. There are many examples of successful entrepreneurs who are traveling the world, managing a full-fledged business on the move. Leading travel technology companies also looking to acknowledge this trend with higher sensitivity towards the combined requirements of vacations and business travel simultaneously. As the world turns into a highly interconnected space, working while traveling is a rapidly growing reality. Thus, the tourism industry is going to see a fair share of digital nomads who are going to look for planning trips that solve the problem of vacation and also explore business at the same time.
Why?
Digital moments are often perceived as people traveling always, but it is important to note that the most significant part of the travel as of the intra country type. In 2018, Forbes mentioned that 4.8 million Americans describe themselves as digital nomads and about 27% of the traditional US workers might become a digital nomad in the next 2 to 3 years; while 11% said that there is a definite plan to do so.
About 43% of the American workforce spends at least some part of the day working outside the traditional office environment.
What Industry Experts Think
We spoke to Juho Pesonen, head of eTourism research at the University of Eastern Finland. According to him, the travel industry will be going strong into TikTok. Use of mobile phones, mobile payments, and e-commerce will continue to grow. Robots, chatbots and automation, especially in personalization, will become more common. More marketing budget is allocated to influencer marketing. The travel industry will collaborate even more on smart ecosystems by sharing and opening data and integrating systems with each other, as well as the surrounding society.
According to Alexis Tullume of T&S Travel, mobile bookings and the use of virtual reality will grow in 2021.
Arjan Dijk, Senior Vice President and Chief Marketing Officer at Booking.com comments: "As we enter a new decade, we'll see the travel industry respond to a more sustainable, inquisitive and technologically-advanced traveler through the development of products, services, and functions that make it easier for everyone to experience the world. From identifying second cities to help combat over-tourism, to providing ever-more tailored travel recommendations and ensuring the most diverse selection of places to stay for customers across the globe, we want to ensure travelers are prepared, supported and excited by the prospect of travel into 2021 and far beyond."
To conclude

Trends ought to be taken seriously for taking an unbeatable lead over contemporaries. The travel and tourism industry should not leave its roots of intensified value creation through super-rich customer experience while traveling and the classical experience of browsing through the web and mobile resources.
The personalized customer experience generated through the overall use of your journey data and highly reliable online web and mobile booking technologies will continue to make an indispensable mark on the canvas of the online travel industry. While the trends change and get outdated, the ever-growing need for personalization amidst all directions will always lead to supremacy in the market. It will fuel consistent innovation in the upcoming years. Is your travel organization equipped with the right tools to make that happen?
---