How the Internet is Changing the Face of Destination Marketing
4
minute read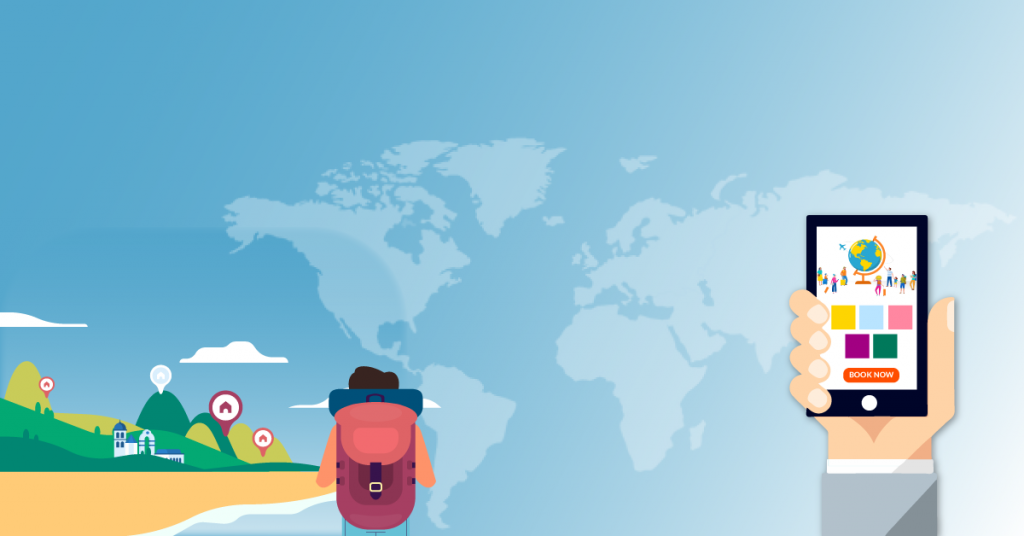 Destination marketing has evolved considerably from magazines and flyers to a paramount level through daily scrolling. Various platforms have cantered a big journey to come to the point of catering to this business strategy. How would you determine any of the next travelers to come to your destination? How does internet increment the prospect of destination marketing?
Multiple major platforms have a huge amount of space for this industry to flourish online. DMOs have a free hand at experiencing how to build their brand or nourish it further. "While destination branding is about who you are, destination marketing is about how you communicate who you are.", says Tom Buncle at an interview. Following this example are brands that are constantly trying to employ the newly found strategies of the internet at work.
It begins primarily with developing an attractive portal and making your presence felt on search engines and social media platforms. Taking advantage of social media marketing and the relevance of online communities paired well along with finely designed Software for DMCs and Destination Management Solution for DMOs are a few of the starting steps to a successful journey for Destination Marketers.
Leveraging platforms such as Instagram, Facebook or YouTube generates a wide audience base for the Destination Marketers. Travel influencers on YouTube and Instagram are increasingly being sponsored by travel brands and DMOs to promote destinations and hence open up the idea to their wide range of followers.
By funding their campaigns, the destination marketers gather eyeballs for their destination because of the frequent mention on all the social connection platforms. The current event of Bear Grylls touring the Jim Corbett National Park in Uttrakhand was a prime effort by the tourism dept. of India to get more visitors from the world to travel to Jim Corbett. The addition of the prime minister of the country only added weight to the campaign. Another facet of the destination marketing that has been thrown large out of proportion by the boons of internet is that of adding prime and known faces to the brand.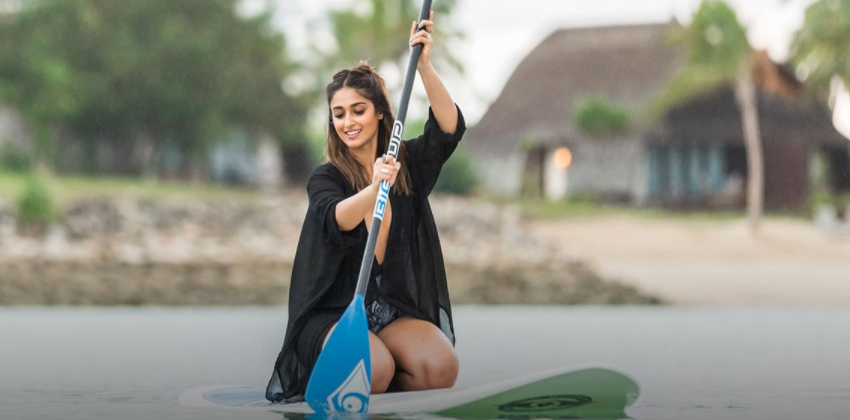 Tourism Fiji hired Ileana D 'Cruz as their brand ambassador in promotion of this destination and the culture of their people under the hash tag of #bulahappiness. The presence of the campaign on YouTube provided them about 88k views. Having prime faces promote their brands is how destination marketing takes finer shape. However, in the private sector we have examples of Thomas Cook advertising with Jamie and Louise Redknapp or Ranveer Singh and Alia Bhatt holding the banner for Make My Trip.
The prospect of promoting the destination on the online portals owes big time to how fast the digital word-of-mouth catches speed. Instagram has revolutionized and out branded older ways of marketing by letting unique social branding ways of every kind of Instagrammer make its space. UGC or User Generated Content has been at large for over ten years now . Online social participation involves the end user at the basic most level and then this technique is used to market the destinations. AirBnB thrives on UGC. 77% of their Instagram presence in 2016 was user generated. 80% of their presence generates from UGC so much so that it has helped them raise their followers by a striking 13% (170,000 followers)
These campaigns are fired more by competing ventures that generate content in order to take down their competitors. When HomeAway released their Anti-AirBnB advertisement, they came into limelight by portraying the property sharing promoted by AirBnB as an inconvenience. They promoted their propaganda by sayings that if it is your vacation, why share it?
Same way, Hilton hit it close to home in 2014 by adding an emotional aesthetic to the stay consumers would chose with them by asking them to upload their stories about their stay with the hashtag of #HiltonStories to garner publicity. This helped them cross over a 100,000 followers limit.
The next best thing is to cash in on the events that take place surrounding or concerning the destination, be it political, ceremonial or just controversial. VisitBritain took Brexit to attract more Europeans to their Olympian campaign to their already looming business that began with a £100m funding in 2011. Finland introduced an entire range of Emojis as the first country to have its own Emojis.
Thomas Cook took traditional stereotypes regarding the north-east region of India and in an attempt to tackle them, advertised about their packages to trips to north-east India to know how they really are as a people. Taking up in the sentimental level and making the end consumers comfortable about the fact that a place that has been under a taboo for long is actually a beautiful place worth of travel and the safety is guaranteed by a company as gargantuan as Thomas Cook. They have also simply blogged about the place as the traditional way to go and people do come to read it.
The looming entity of internet has amassed an unending network of connections through which the industry of destination marketing has to take extremely heavy steps carefully as to only put out their pure agenda and to give nothing else away. It's a tender time.
---