Incredible Offbeat Destinations Travel Agents Can Promote in 2017 to Attract Travelers
4
minute read
Whether it's about visiting unorthodox destinations, exploring wildlife or simply connecting with the local culture and community of a certain place, avid travelers have always dreamed of going to lesser known places. The tourism economy shares a handsome pie of the world GDP figure and can, in no which way, be ignored in terms of commercial services.
New trade and marketing tools are constantly being introduced in the tourism sector. The long-term industry players focus on collecting the cumulative data to have the insight for listing the new travel destinations travel agents must target for the coming year. In a class of its own, every continent has its own touring styles.
We bring you a list of some less 'touristy' destinations you can target for 2017 which would offer unique experiences to your clients and fulfill their desire to explore off-the-beaten tracks.
Finland
For those who find solace in solitude, Finland is the ideal vacation spot. It even stands a premium choice for incentive travelers. The northern lights, which are as visible 200 nights a year is near the Arctic Circle in Lapland. Finnish archipelago consisting of 20,000-islands is precisely for the silence-seekers. Adding more to the zeal, Finns are all set to celebrate their hundredth year of independence in 2017. Summer, winter, fall and spring will be the four nationwide Finnish Nature Days which definitely will be trump cards for the destination. Also, Hossa Hiking Area will be designated as 40th national park of the country. Torassieppi will offer the guests which, if alright to say, a winter digital detox at the remote and rustic reindeer farm where any electronic devices are strictly not allowed. Reindeer sledding through the Lapland tundra is almost the personification of the famous carol.
Via Dinarica, Western Balkans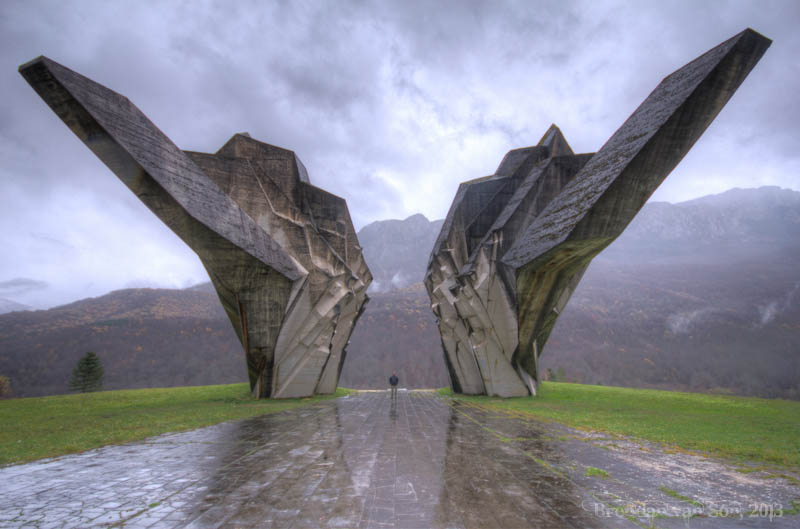 It's safe to say that under-the-radar playground will get all the more accessible next year. So in 2017, after years of expansion, the growing community of hikers can get their adrenaline rush fulfilled at Via Dinarica trail walking and hiking across 1,200 miles. Stitching both military and trading routes traversing through Macedonia to Dinaric Alps covering Postojna, Croatia, Slovenia, Bosnia and Herzegovina, Serbia, and Montenegro – this is one crazy map. Home stay layovers are available which are mostly shepherd settlements and uncover old-world traditions.
Banff, Canada
Meadowed valleys filled with turquoise colored lakes and bordered by rugged peaks, Banff seems to come straight out of a tale. Adding to the nature's majestic charm are hot spring soaks, horseback excursions, mountain hikes and with luxury accommodations. This riveting journey of surprise will be an eclectic mix for leisure as well as adventure travelers.
Baja California, Mexico
The list would be incomplete without mentioning the ginormous marine kind of the Baja California peninsula. For those who plan to get a closer marine look and dive into the Sea of Cortez, Baja California will be an exclusive choice. Let your clients meet the behemoths of the marine world and the vibrantly colored fish congregate.
Cartagena, Colombia
Juan Manuel Santos, Colombian President won the 2016 Nobel Peace Prize for his rebellious efforts to end 52 years of war in the country. Cartagena however remains unperturbed by the conflict and this city on the Caribbean coast can be a favorite holiday option for the intellectual breed. The Old City with brightly painted walls of colonial mansions, draped with bougainvillea creepers, it's almost like living a surreal life.
Cloud forests, Chocó region, Ecuador
The primeval cloud forests are not only the best place for birdwatchers but for anyone in need of a serene, relaxing locale. Andean slopes have the richest depositories of flora and fauna making it a hotspot for biodiversity. A guided night walk to the spot for a chance to meet the teddy bear-faced olinguito is, no less adventurous than trekking or hiking. Some mesmeric hummingbirds with plethora of epiphytes and orchids collection are what will make you compulsively clicking your camera shutter. There are chances for open-air gondola ride to pave through the cloudy forest canopy views.
Anchorage, Alaska, U.S.
With the Chugach Mountains in backdrop and encompassed by national parks, Anchorage is the gateway to Alaskan-size adventures. Round-the-clock daylight in summer is the added advantage making it an ideal destination to arrange for a weekend getaway. Its options range from hiking glacier, fishing in world's largest urban fishery, surfing along Turnagain Arm and much more. Interactive Anchorage Museum is no less charming a visit.
White Tiger Safari, Madhya Pradesh, India
Let your customers relive what they watched on the Jungle Book at Bandhavgarh National Park in Madhya Pradesh, India. Immortalizing Kipling's classic book, the visit to this wildlife will be a roaring experience. The world's biggest wild cats in their own majestic prowling steps, you can't but thank the wildlife and habitat preservation authority for this incredible experience. The new Tiger Express tourist train is a promising initiative which connects safari in Bandhavgarh and Kanha – both of which are the best places to witness the tigers.
All leisure tourism generally covers natural or cultural destinations which uncover the other side of the story that tourism is one of principle sources of foreign exchange and employment in those areas. While many destinations allow an unsustainable cycle of increased development, its somewhere also remains an agent's responsibility to use tools and trade ideas which promote tourism development sustainability in many less popular but amazing destinations.
---