How a Travel Agency can Engage and Retain Customers Online
6
minute read
Everyone loves to travel. However, travel planning and booking have seen a remarkable transformation in the last decade or so. Whether it's traveling for business or leisure, the modern customer prefers a more sybaritic and personalized travel experience. Thus, it has become extremely important for travel agencies to remain relevant to the new age travelers (and also to the traditional customers who are getting accustomed to the rising trend) who are slowly and steadily shifting to booking online. Travel agents need to modify their marketing strategies for surviving in this highly competitive landscape.
Various studies carried out by different travel industry specialists and associations point to the fact that it is pivotal to offer differentiated products to customers. It is the only key to winning back lost customers as well as retaining existing customers. Making a re-intermediation strategy is, thus forever helpful for the travel agents.
Getting into the correct loop
Reversing the downward trend, more customers are now inclined to use a good travel agent. But that is not enough. From being a good travel agent to being among the best, you have to understand your customers thoroughly and offer them more than what they ask for. If you have just set up an Online Travel Agency, driving organic traffic to get fruitful results can take some time and be costly too. To save money, you need to lower the dependency using other alternatives. Optimizing your site to turning lookers into bookers and then retaining them will definitely need the right mix of effective and relevant travel offers. More than that, you have to engage them with an exclusive search experience as well as exciting travel content. The OTAs need to remember that the work does not end after traffic acquisition and also needs conversion which eventually earns revenue.
Here are a few tips that can help you attract and retain customers:
Optimize the website with user-friendly interface

An effective website means it should have attractive images, solid content and user-friendly navigation. It is essential to convey the message clearly to your visitors and make them understand at the first go the USP of your brand. A clear and direct path to inquiry or booking accelerates the chances of online customer retention where even the non-technical customers can find what they are looking for. Since a large number of travel bookings are made on mobile devices today, it's vital for you to optimize your website for mobile devices.

When customers use the online option to book flight or accommodation, chances are that they are lured in by deals. Therefore, an attractive user interface that clearly highlights your deals both on the homepage as well as in the search results contributes significantly in retaining customers. Expert studies show that customer retention by just 5% can hike a company's profitability by 75%.

If you have to name one weapon of choice among OTAs, loyalty programs are the ones. Though it can be a great motivational factor, there are still some customers who would not automatically reject OTAs that don't have one. This again is for the excellent portals with easy and transparent information. The age-old concept of "first impression" works, which is why you should pay extra attention while adding visual components to the content.
Embrace the best marketing tool – social media

For any successful and thriving business, social media is the trump card. Without a footprint in the social media world, it is impossible to tap potential customers. The initial step should be creating a community or page on a popular social media site where you can share all your exclusive images, content, and ideas. Integrating Facebook into your website can deliver significant growth to you as it allows your customers to share your deals with their friends on Facebook. Also, simple yet effective competitions help draw crowds who otherwise would have never noticed that your page exists! More importantly, you can get real customer feedback and take it on board for improvement. The main goal is to be where your customers are and always remain visible to them, so that when they think of buying travel, they think of you.
Customer Segmentation and Personalization

Knowing who your customers are and following an audience-specific approach helps to make customized packages, thus making your agency attractive and more personal than the others make. For instance, spending ludicrous amounts of money on creating and marketing cruise packages doesn't make sense when most of your customers are Millennials. Similarly, if most of your customers are middle-aged/pensioners, they will typically not be thrill seekers. The Travel and Tourism industry is an emotionally driven vertical that is essentially about selling experiences which vary based on demographic factors such as age group, gender, nationality etc. Understanding what customers want before they actually 'tell' you is the key to get personalized and thereby generate more revenue. Creating buyer personas is a great way to achieve this. The use of Big Data and Predictive Analytics in analyzing user behavior is becoming increasingly important, and will become a must for every business to survive in the future.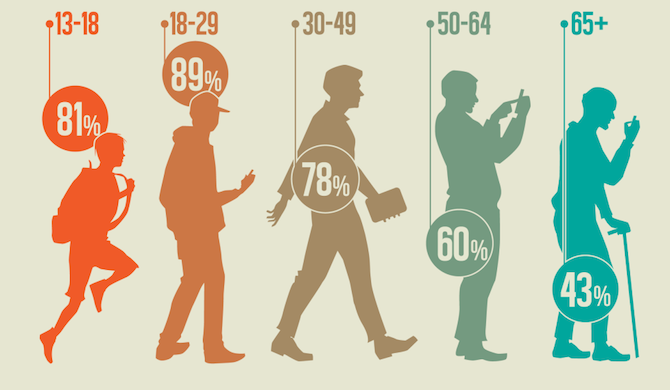 Integrity Pays

To make any business relationship work, trust and integrity is a must. When people are agreeing to buy a product or service mostly on the basis of your experience and words, you must pay them what they deserve. In a one-to-one conversation, frequent smiles make a difference. For OTAs, clear and transparent content with a positive vibe means the same. Displaying prices inclusive of all the additional fees and charges in the search results page of your booking engine increases trust and reduces booking abandonment. A lot of travel websites hide additional charges initially and reveal them at the last stage of the checkout process, causing a lot of potential buyers to abandon their booking and go to another site, as the final price isn't what they thought it would be. Also, try to provide a solution to each and every query faced by the customers. Most importantly, listen patiently and utilize the feedback to create a better online experience.
Target high web traffic sites

As the common saying goes, you should fish where the fish are. Websites like Google Places and TripAdvisor are platforms where you can display all your tours and activities and get people talking about your business. With cross-platform marketing, your website will reach more people. Looking at the growing trend of online bookings, integrating well-known payment gateways can also help retain the customers.
Customized packages

Different types of customized packages at the best possible price are yet another way to acquire and retain customers. Packaging technologies can be a differentiating option which will help to maintain excellent market position and also provide relevant content to travelers. Existing fulfillment solutions with easily integrated options helps to generate more revenue. Most of the OTAs use integrated user-generated content with relatively low upfront cost.
Offer an Integrated Loyalty Program

For travel agencies, it is essential to understand the key to long-term member engagement, which in the long run serves to retain online customers. Try to provide value for members when they wish to redeem the loyalty currency. Loyalty program currencies are hard earned and in fact, have become a proclivity for the new age travelers to collect them. Tying up with hotels, rental cars, activities, insurance etc. can help the members to gain value for their gathered points and encourage the non-members to subscribe to that particular travel agency portal.
Wrapping up
The calculation of a customer's lifetime value and its impact on the profitability of the business is particularly important for business managers and marketers and it can be successfully done through customer retention. A good value proposition is and will always be the only way to retain customers in the tourism industry. A systematic cycle of intermediation, re-intermediation, disintermediation, and cyber mediation can help to study about customer value and customer retention.
It is impossible to preserve the existing customers without creating superior value for customers. State-of-the-art online travel marketing programs and experiences help to stay current in terms of inventory, cutting-edge business features and also on new content. Investing in a good Online Travel Agency Software can also do wonders for a travel business, allowing you to automate your entire business and give your customers and sub-agents a superlative online booking experience.