6 Things Every Travel Agent Should Remember While Creating Holiday Packages
7
minute read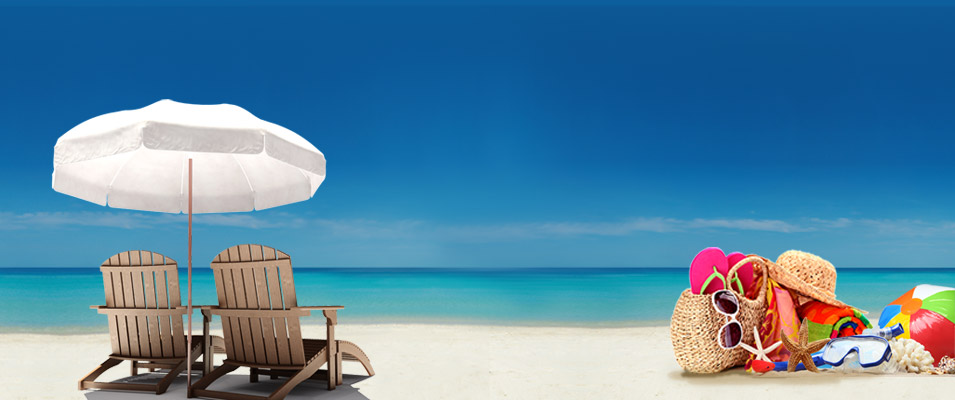 Holidays can often be the only way to get some relief from the hustle bustle of daily urban life. As most of us get limited holiday time off from work each year, it is advisable to delegate the holiday planning to an expert. Independent journeys and DIY(Do-It-Yourself) travel are of course an alternative to using a travel agent, but it tends to be more useful when you're either traveling solo or when you are planning a very short trip. It also works well if you're going to a destination you've previously been to and you know the location well.
However, when it comes to visiting a completely new place, relying solely on what's available on the web may not be the best idea, particularly when you're looking to spend quality time there. Moreover, it can take up a huge amount of your time to do all the research and planning and unless you are planning to quit your job, it may not be all that practical!
This is where the need for using travel agents and their expertise in creating bespoke holiday packages can come in really handy, something that has remained quite popular amongst the family travelers for ages. Be it excursions or holidays, packaged tours come with variety of services bundled together to make the trip wholesome.
Combining multiple services like transportation, accommodation, food and sightseeing, holiday package tours are defined by budget, duration and location. Thanks to the internet and social media, destinations which were once the sole terrain of backpackers have seen a growing interest among demographics too. Vast and varied types of travel packages are available in today's market. Packages based on interests are becoming extremely popular, eg Culinary/Food tourism packages for foodies, Pop-culture tourism packages for cinema and music lovers, Wellness and Health Tourism packages for the health conscious etc. Ensuring that all consumers' needs and desires are met is the responsibility of travel agents and they should customize the package according to customer specifications.
Besides Flight and Accommodation, the ideal holiday package should include:
• Transfers between all airports, stations, harbors, hotels
• Travel insurance coverage
• Rental cars for local travel
• Tickets for entry to events and other mentioned attractions
Here a few pointers travel agents must remember while creating holiday packages:
Personalize the Experience for Best Results

As a travel agent, you should spend considerable amount of time researching and assessing the best airlines, hotels, and sight-seeing operators for your customers. Travel business is all about selling happiness and you will always be remembered by the value you add to your services. Your customer might be ready to book a cruise holiday, however if you can add a special discount for your esteemed customer on one of that cruise's featured kitchen for a particular dinner (may be a chef special dish!) that will be your signature as a travel agent making you different from the rest. Don't allow your customers to crib on any point after they leave. Stay there, address the issue and then leave. Be responsible for both the good and the bad services.

Special-interest tours are also being introduced which are mapped around specific interests. Culinary tourism, pop-culture tourism, adventure tourism, spiritual tourism etc. are some of the upcoming trends of the industry which has made it easier to segregate the travelers into their choice-of-destination. Making it more bespoke, you can arrange for celebrity guides to make the tour more attractive.

Always be there for the Customer

Travel agents should see and project themselves as travel consultants or experts and should only sell packages that they are completely aware of. They should be able to bring in a personal approach and integrate what an OTA would never provide. For instance, a simple call to check whether the guests reached on time or if everything is fine with the hotel adds to the humane value of the travel package. This is practically impossible for an OTA and that's where you as a travel agency can make your mark. The tours concerning pensioners or those seeking medical treatment, such as a medical tourism group might particularly need such constant care and assistance.

Actively Engage with Customers on Social Media

Social media is among the fastest and cheapest means of communication these days. Travel agents should quickly start adapting to a responsive social media presence and improve their relationships with clients at both ends on social media. A regular or an occasional update, sharing content, commenting and tagging improves brand value as well as identity. Customers can share their experiences and inspire fellow travelers. By engaging your audience online and providing them additional support through social media, you can make your customers your biggest brand ambassadors, which brings down your customer acquisition costs. It's essential that you take note of customer views and preferences on social media while creating packages. The kind of travel content your audience likes and shares can tell you a lot about their needs, and help you align your products and deals to match and even exceed their expectations.

Social media plays a major role as an initiator and aggregator of the profusely discussed travel cycle where sharing experiences and inspiring go hand in hand. In a world of disruptive travel technologies, a traditional travel agent should not be bogged down by the presence of online competitors and use it to their own advantage and unleash the potential of the growing smartphone users. On the flip side, sharing negative holiday stories can immediately bring down the impression. Therefore, it is essential to be careful about the content on social media.
Highlight your Responsibilities

Your support during emergencies always works as a selling point. For instance, if a flight is delayed or cancelled, it's never the traveler's responsibility to arrange another ticket. So it's important to highlight your responsibilities, as well as clearly state the things you are not responsible for, to avoid any bad blood later on. Be Transparent with your customers when selling them a package and just ask them to sit back and enjoy. It will go a long way.
Suggest the Best Travel Insurance according to the need

The importance of travel insurance has grown significantly over the years, especially for adventure tourists. Insurance has now become big cross-selling opportunity for travel agents. Apart from security, travel insurance ensures growth in business, in addition to providing peace of mind for travelers. As a travel agent, you might have the tendency of overestimating your customer's knowledge of exactly what travel insurance is all about. If you don't educate your customers about the benefits of insurance, you will never know if they are indeed aware of the unforeseeable mishaps that might come their way during their prized holidays. However, be careful not to scare your customers as that could result in you losing business.

Carefully Plan your Taxes

Travel agents should have a clear idea about the service tax levied by the federal government when selling packages. To understand the intricacies of the law might seem rigmarole to a regular traveler. Make it simpler for them by explaining the map between who is a service provider and who is a service receiver in every transaction.

The easiest method to understand the service tax regime of any government is to understand who the service tax provider is and who is the receiver. For instance, if you are a travel agent and you are booking air tickets for your customers, the airline who is providing you the tickets becomes the service provider and your customer is the service receiver. However, if you charge a service fee for booking the tickets for your customers and you also charge a brokerage from the airline for a bulk of tickets, you become the service provider for both the airline and the customers. In most of the cases, a travel agent remains in ambiguity regarding this relationship between service provider and receiver and ends up paying a service tax for both the ends. In this competitive market, when OTAs are taking over, travel agents are left with fewer choices but to negotiate with whatever is served on their plate. Which is why, service tax consultants or experts should be consulted and not income tax experts for filing the charges.
Bottom line
In the rapidly changing space of innovation, technology and disruptive business models, the traditional travel business is seeing a vast and rapid makeover. Travel agents are no longer the conventional middle men who would book your tickets and hotel rooms and suggest an itinerary; they are expected to compete against the growth of global OTAs.
The present times demand faster adaptation to new ways of travel that would suit the changing habits of the modern holiday seeker. Following these simple yet effective tips while creating packages will help you carve a niche for yourself in this highly competitive space and serve your target audience more profitably. As a Travel Agent you need to create hundreds of itineraries every month which can be cumbersome. An effective Travel Agency Software can make your life considerably easier and allow you to create complex packages in minutes!
TravelCarma is an experienced Travel Technology brand powering 200+ Travel Companies worldwide with B2C/B2B Online Reservation Systems, Back-Office, Mid-Office and Access to Global Inventory. Visit our website or get in touch with us on sales@travelcarma.com to find out how we can help your travel business grow.