Sports Tourism – Insights into the 8 Billion Dollar Market
4
minute read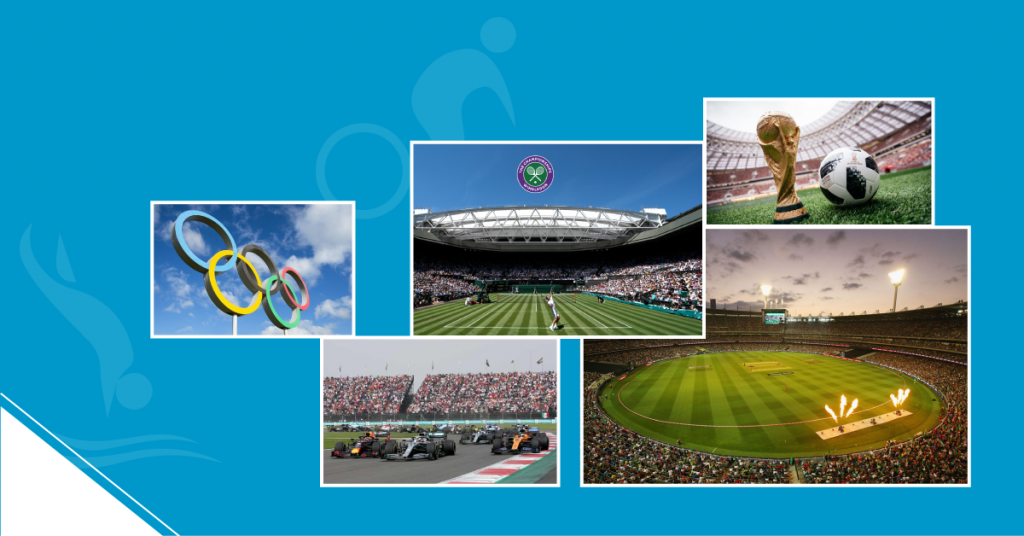 Sports and travel are the two most loved activities in our times. When we combine this love for them, sports tourism takes birth. It wouldn't be wrong to say it is one of the most happening forms of tourism today and a gold mine for travel agents. How, you may wonder. We have the answers.
What is Sports Tourism, really?

We have noticed that there's a certain ambiguity and confusion when it comes to sports tourism. That's why we decided to start with a small brief. Sports tourism is traveling to a new place (region, state, or country) for the love of sports. It may be to watch, organize, or participate in a particular sport.
A few years ago, sports tourism was not really popular as people thought watching away matches from home was a better idea. Today, though, sports tourism is the fastest growing sector in tourism. We attribute this shift in trends to ease of travel, affordability when compared to the past, and hassle-free booking.
What is its importance, though?
Sure, people want to travel and enjoy LIVE sports but why is it so important today? Why must travel agents leverage this trend and make the most out of it? We actually already gave you the answer – it is a gold mine!
Sports, unlike regular travel plans, attract people by the group. Even friends and family members who are not really interested in the sport itself tag along to enjoy a new place and the atmosphere. That's quite lucrative. Plus, sports tourism directly boosts the economy and countries are more than happy to welcome global tourists. Remember the FIFA World Cup in Russia? It was outstanding!

Top Destinations for Sports Tourists
In 2019, Abu Dhabi ruled the roost as the world's leading sports tourism destination. It hosted FIFA Club World Cup (2017 and 2018), The Special Olympics World Games (2018), the AFC Asian Cup (2019), and more. Plus, the capital of the UAE is a marvel on its own! These two factors seemed to have attracted hundreds of thousands to travel to the city to watch their favorite sports.
In 2020, we think Barcelona (Football), Tokyo (Olympics and Paralympics), Paris (Roland Garros), and Australia (T20 Cricket World Cup) will be on top. Indian sporting fans are also interested in Quidditch (yes!), to be held in New York. Motor racing, professional boxing fights, and the Super Bowl are also attracting tourists from the world over!
So, is 2020 the year? Statistics definitely say so! According to a report posted by Business Wire, the sports tourism market will record a CAGR of more than 36% from 2019 to 2023. Overall, at the moment, 25% of all tourism is sports tourism
Upcoming Trends in Sports Tourism
The Plunkett Research Group reports that the global sports industry's size was $1.7 trillion in 2019. By the year 2030, it is estimated that more than 1.8 billion international tourists will travel to watch or participate in sports.
As far as growth trends are considered, Asia-Pacific is going to grow even faster than it has been growing so far. It was the fastest growing region in sports tourism in 2016 and it hasn't slowed down since!
Technology is going to play a massive role in increasing these numbers. Venue-specific apps, online concessions ordering, and free Wi-Fi are some of the ways in which technology is making sports tourism more convenient.
However, there's one trend that most fail to speak about – participatory sports tourism. Until now, we either spoke about traveling to watch sports or about overall trends. Let's shift our focus for just a moment. Participatory sports tourism is expected to be big very soon as the world wants to be healthier and sport is the best way to do so! However, the growth may not be as steep as overall sports tourism because affordability comes into the picture. Parents of many talented youngsters are unable to afford expensive trips. In the future, will this gap close? We shall wait and watch
How can Travel Agents take advantage of this supremely lucrative trend?

It is actually quite simple! Use technology and come up with attractive packages for specific sports. Adding a search feature on the app relating to a sports event can attract multiple sports tourists in an instant. Why? Because it speaks directly to their needs. Sports tourists are usually traveling to a new destination for the first time.
They are worried about paying too much for hotels, pre-booking stays, restaurants, local transport, etc. If a travel agency provides packages that solve all these problems, why wouldn't they want to buy it? After all, isn't it all about hassle-free traveling?
The numbers have done their talking. It is time for travel agents to do the same! The ones who use this to their advantage first will have the edge over the competition. The others will have a harder battle to win.
---