Introducing a Revolutionary New Bus App with Location Tracking and Journey Updates
4
minute read

The travel industry is going cashless, with more and more people booking air tickets, hotels and activities through credit cards, net banking and e-wallets using their smartphones. The industry has seen tremendous technological innovation in the last few years, with emerging technologies such as AI, Big Data and IoT transforming customer experience and how people book flights, hotels and experiences.
However, the bus industry has not caught up with that innovation at quite the same pace as other sectors have.
One of the biggest problems passengers face when they book a bus is that they have no information regarding the location of the bus and whether it's on time or if it's going to be delayed (like they do in case of flights and trains). If they need updates, they would need to ring the call center, hold on for some time to be connected and have their queries answered.
As far as bus companies are concerned, many of them (particularly in emerging economies) are still using clunky, outdated systems for their sales and operations, losing customers to other forms of transportation which are constantly adding new dimensions to their customer experience.
Bus companies hire staff not only for bookings but also to manually verify the identities of passengers when they board the bus. This translates into delays, high manpower costs and scope for errors.
Looking at these challenges, we developed a bus ground-breaking booking system that we are confident will revolutionize the bus industry
Our solution: A completely paperless, Uber-like solution with mobile apps for both passengers and drivers, allowing not just online bookings and cancellations on the go but also real-time location tracking and trip updates in the form of push notifications.
The solution is also a breakthrough in security, enabling drivers to verify the identity of passengers and board them through a QR-code based mobile interface.
This system would save bus companies thousands of dollars in manpower costs each year and make the process of booking tickets and managing their trips incredibly easier for travelers.
Let's look at some key features of this product:
Customer App
Quick Sign-up and Co-Traveler Management
Customers can sign-up using their Google, Facebook or E-wallet account and create a profile in the app, with details such as their birth date, phone no, email, postal address, id details
They can even store all of the above details for their co-travelers, like friends and family so that they don't have to enter all the details every time they book.
All they'll have to do is select the travelers while making the booking and the app would automatically add the saved details, saving passengers a lot of time.
On the go bookings
Customers can search and book buses on desired routes
They can see all the bus details including pick up and drop off points, seat layout, meal facilities etc
They can select their preferred seat
Cashless Payments and Reservations
They can make the payment through card from the payment gateways integrated by the operator as well as through third-party e-wallets
Once they make the payment an online ticket is generated with a QR code, which the customer can get scanned by the driver when they board the bus.
Real-time Location Tracking and Journey Alerts
Customers no longer have to call the bus operator's office to find out where the bus is and what time it is going to arrive or depart. They can see the real-time location of the bus on a map.
They can see the estimated arrival and departure time for the bus based on the boarding point they selected while booking.
They also SMS/App alerts regarding their journey in the form of push-notifications. These can be auto-generated or pushed out by the driver to all the passengers from the driver app.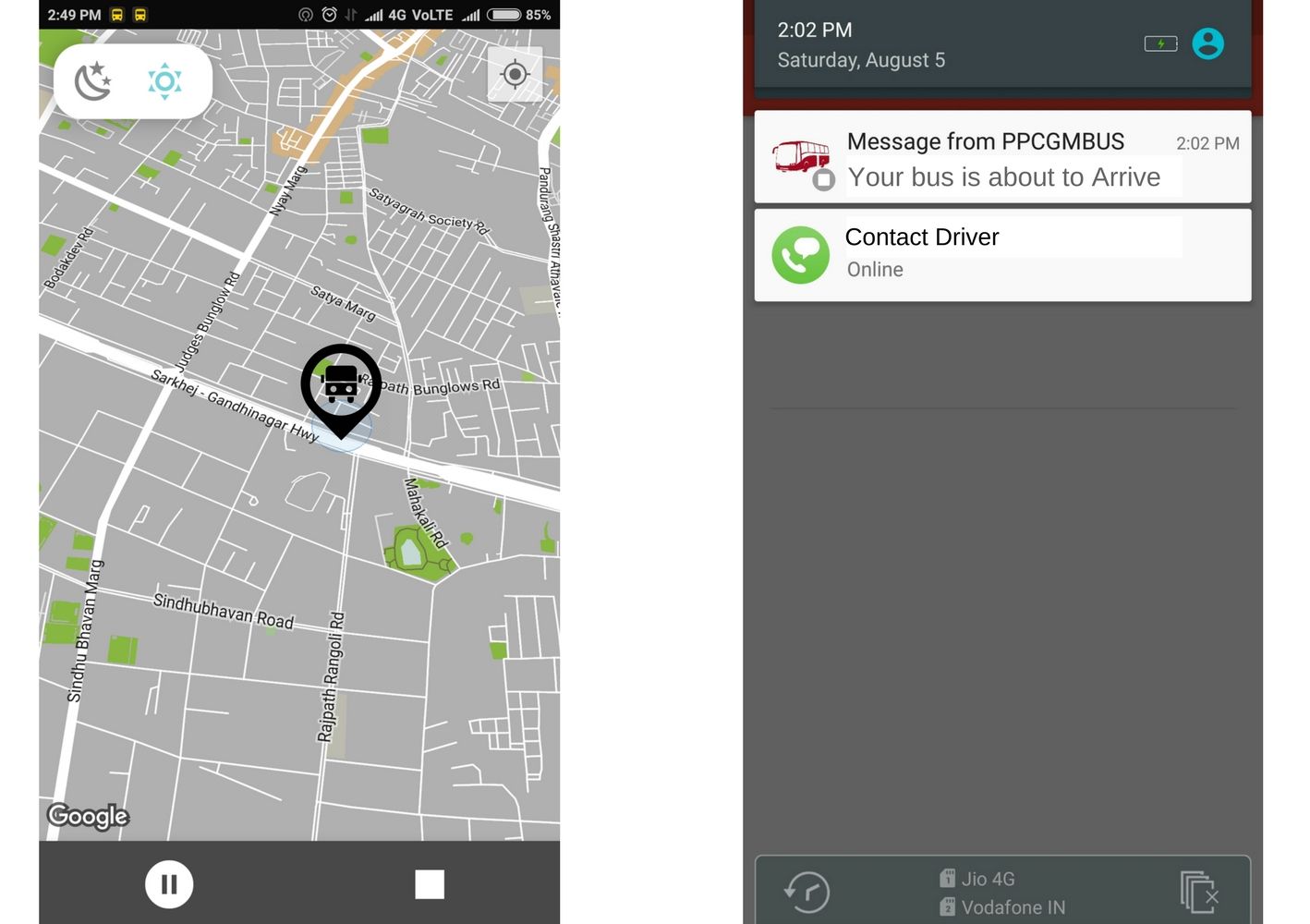 Centralized Booking Management
Customers can cancel bookings in just two clicks
They can see all their past, upcoming and cancelled bookings from a single interface
They can access specific bookings using our advanced filters
B2B App for Agents
We also offer a B2B app designed for the sub-agents of bus operators. It has all the features and functionalities available in the B2C app.
With the B2B app, agents can access bus inventory with real-time availability and rates, make bookings, manage customers and much more.
It would help bus companies manage agents more efficiently and maximize revenue through their agent network

Driver App
Quick and Easy Ticket Validation & Passenger Boarding
The driver app has a QR code scanner that allows drivers to validate the booking by simply scanning the QR code generated on the customer's app when they booked the ticket.
The app also provides details about each booked passenger, including name, date of birth, phone number, seat number and ID (passport, driving license etc), allowing them to verify the identity of boarding passengers.
The driver app would help bus operators to do away with conductors and ticket checkers and make the process paperless.
Push notifications
Just like Uber, the driver starts and stops the trip from the app and send real-time journey updates to passengers
Drivers can send alerts such as when the bus has departed, when it's about to arrive at a stop/terminal, when it is delayed or cancelled etc.
Real-time Passenger and Trip Data for Drivers
The driver app has a live seat map of the bus showing which the occupied and vacant seats and the no of passengers that are on-board.
It also allows drivers to access the current and upcoming bus schedules with the pick-up and drop off points.
---
This app is currently available for Android. The iOS version is under development and will be released soon. To know more or to see a demo, please contact us on sales@travelcarma.com or fill out this short inquiry form on our website