Click-and-Mortar: How the Combination of Online and Offline can be a Winning Formula for Travel Agents
4
minute read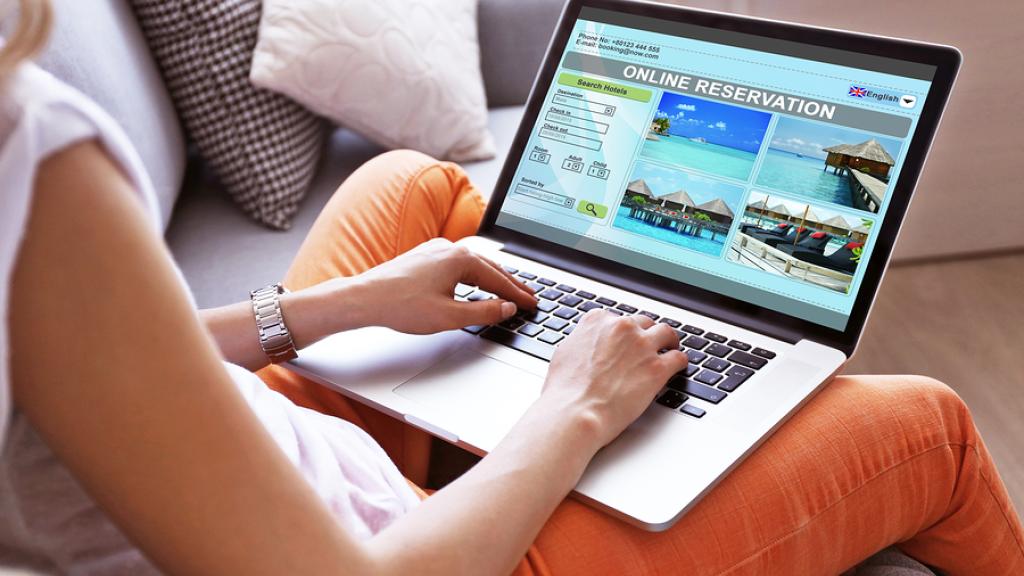 While traditional travel agencies face tremendous challenges from large OTAs that have built a huge customer base over the last decade or so, they can turn the game on its head by combining the ease of online booking along with the personalization and acceptability of a bricks and mortar office to their customers.
At a time when many online travel agencies are opening offline stores to boost their revenues, traditional travel agencies can combat this competition by offering and marketing their services online, in addition to providing great, personalized service offline.
Many traditional agencies have a resistance towards adopting new technologies, which can hamper their growth. In this rapidly evolving industry, it's crucial for travel agencies to be agile, and quickly adapt to newer technologies in their business. This is the age where businesses are not just quickly getting online but they are adapting themselves to the 'mobile first' concept.
Travel businesses which fail to embrace technology in their day to day activities by deploying powerful online booking systems and investing in digital marketing channels like social media, SEO and email stand to lose big time. In fact, there are many advantages of being present on both the channels.
First, let's look at the major benefits of going online:
1) Cost Reduction
When you use efficient software that can automate almost all of your day-to-day activities like building quotations for your customers, managing your accounting and reconciliation etc, you will need fewer staff thus reducing your operational cost.
2) Efficiency
Time taken to complete routine tasks is reduced considerably in terms of the man hours involved thus improving efficiency. This back-office automation will help you improve your productivity by leaps and bounds and will help you focus on your core tasks.
3) Visibility
With an online reservation system and good online marketing and SEO, you can significantly improve brand awareness, maximize your bookings and build a larger customer base.
4) Convenience
With a cloud-based Travel ERP, you can manage your business from anywhere. So even if you are out of office, be it on a holiday or a business trip abroad, you can just log into the system on your laptop/mobile and access all your bookings, inventory and agent dashboard to stay on top of your business. Moreover, your customers also have an access to your website from anywhere in the world and at any time. They can make bookings at their own convenience, even when your physical office is closed. The more convenient you make it for your customers the more loyalty and business you can expect from them.
While going online is a must for any travel business today, agents must retain a strong offline presence.
Some of the benefits of combining your physical retail operations with a strong online presence are:
1) Personalization
Customized services is something that you specialize in and that separates you from large OTAs. Make the most of this opportunity and offer personalized services to your customers based on their preferences and past buying behavior.
Modern Travel ERP systems allow you to categorize your customers in classes, depending on predetermined criteria. This allows you to show targeted offers and maximize conversions and loyalty.
You are there in person to solve the problems and queries of your customers and help them with their itinerary planning.
2) Customer Loyalty
If you are an established agency, chances are you already have a loyal customer base offline. Once you go online, your existing customers will find it even more comfortable using your services, 24X7. It is a general notion that people find it difficult to switch to different things if they get comfortable with a certain way of living. You can capitalize on this behavior and make the travel booking experience of your customers the best of both worlds – the convenience of online with the personal touch of offline.
3) Support
The fact that you are always there for your customers and will take care of any glitches and emergencies they face while booking or during their trip, or facing any other problem are a reason many of them come to you instead of relying purely on OTAs. You can advertise your packages on your website and tap into a large pool of potential customers. You already have expertise in travel, which will help you offer quick and agile services because people now prefer instant bookings and don't like to wait for hours and days to get a quotation and booking confirmation.
Thus, you can see that adding the online factor to your already robust offline business bring tremendous benefits.  In this era when a lot of people, particularly the millennials, prefer DIY travel services over fixed packages, allowing your customers to build their own trips through your online portal will surely get you more business and a better ROI.
If they have any queries and issues, or require any guidance regarding their itinerary, they can always approach you via phone calls or in person. This is something that will give you an edge over large corporations and will help you withstand competition from them, even with relatively low investments.
By partnering with an experienced Travel Technology provider like TravelCarma, you can compete with large OTAs and survive in this highly competitive travel industry using our suite of online booking solutions for travel agencies. Our unique b2c functionalities such as book-now-pay-later, trip planner, call center module are designed to fit your existing business model, so you can seamlessly move online without fundamentally changing the way you do business.